Image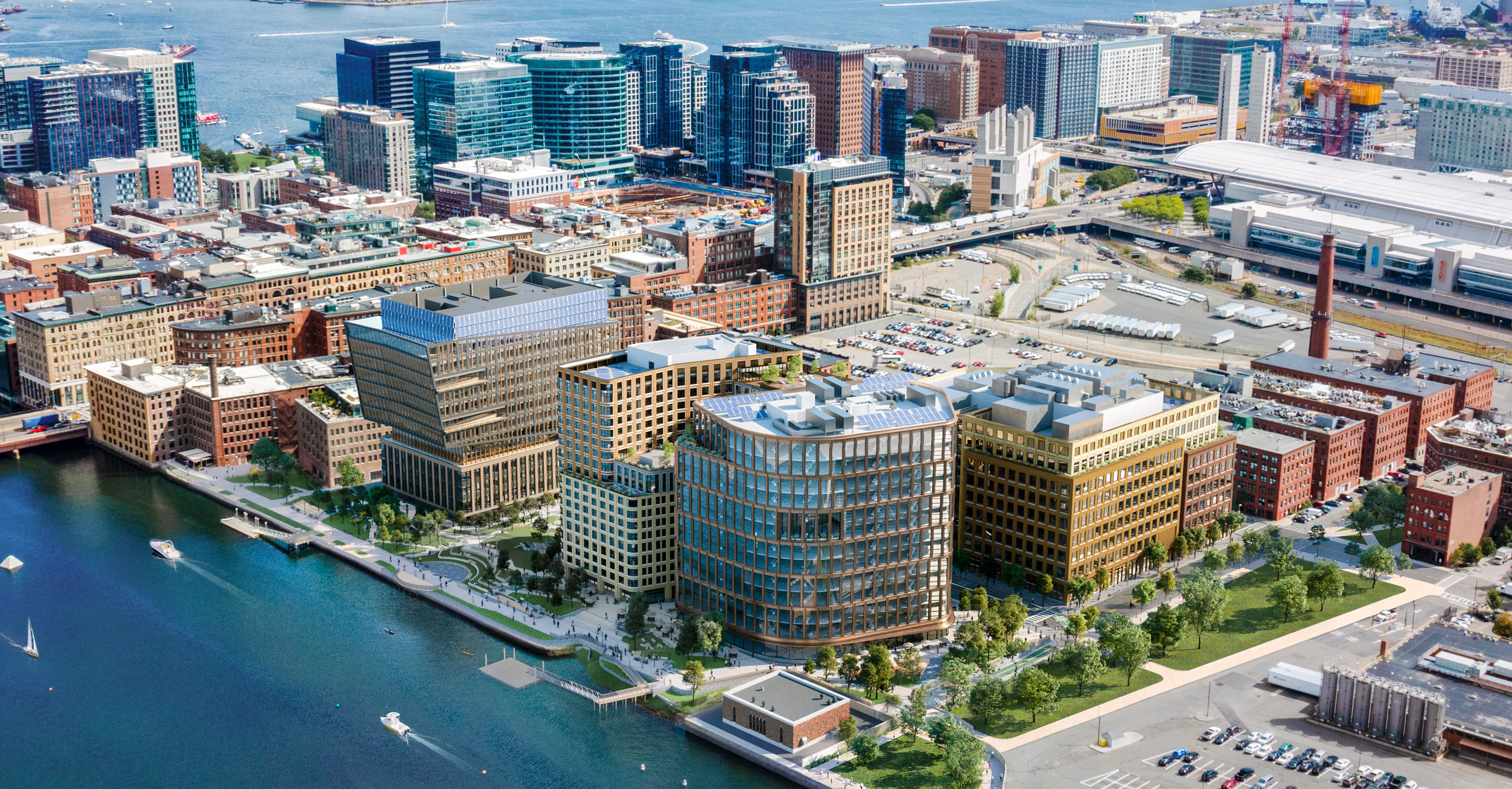 Where History Is Made
BOSTON, MA
Where History Is Made
A dynamic waterfront community is rising on the banks of the Fort Point Channel. Bridging Boston's industrial past with tomorrow's forward-thinking history makers, the future takes form at Channelside. With 1.1 million SF of compelling commercial, retail, residential, parks and public spaces, Channelside is built on the foundation of those who came before us and designed to inspire.
The Epicenter of Industry
Connect to the city and the world's most curious minds. Channelside offers two architecturally unique buildings and the contemporary interpretation of a noted historic neighborhood. Convenience is at your fingertips with a transit and pedestrian oriented ecosystem, an abundance of lifestyle amenities and engaging open spaces.
Image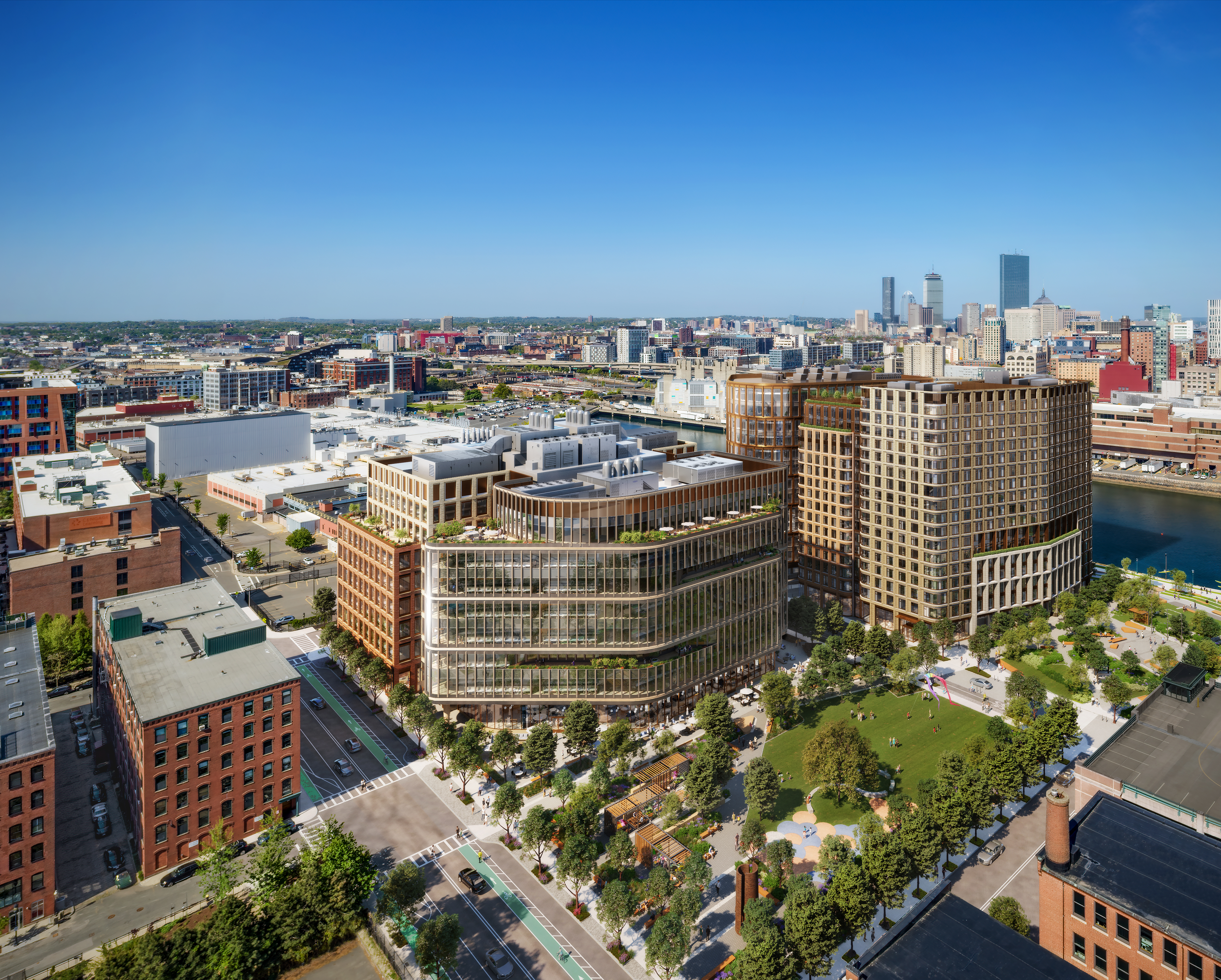 Image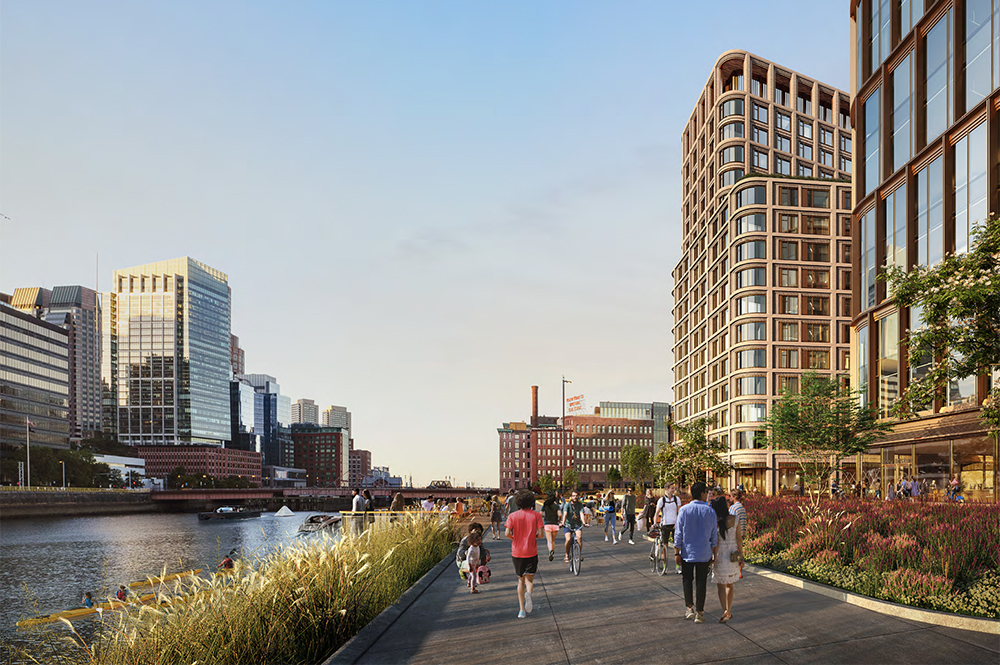 A Network of Waterways and Open Spaces
Progress and discovery are woven into the neighborhood. With more than 3 acres of dynamic open space, diverse community programs and direct access to Boston's Harborwalk. Channelside brings life to the city by connecting community, nature, and urban living.
A Beacon for Urban Lifestyle
Shop, savor and center yourself at Channelside. The best of Fort Point and the Seaport merge to create curated one stop shopping, dining and wellness experiences that are offered every day, from early morning to late at night.
Image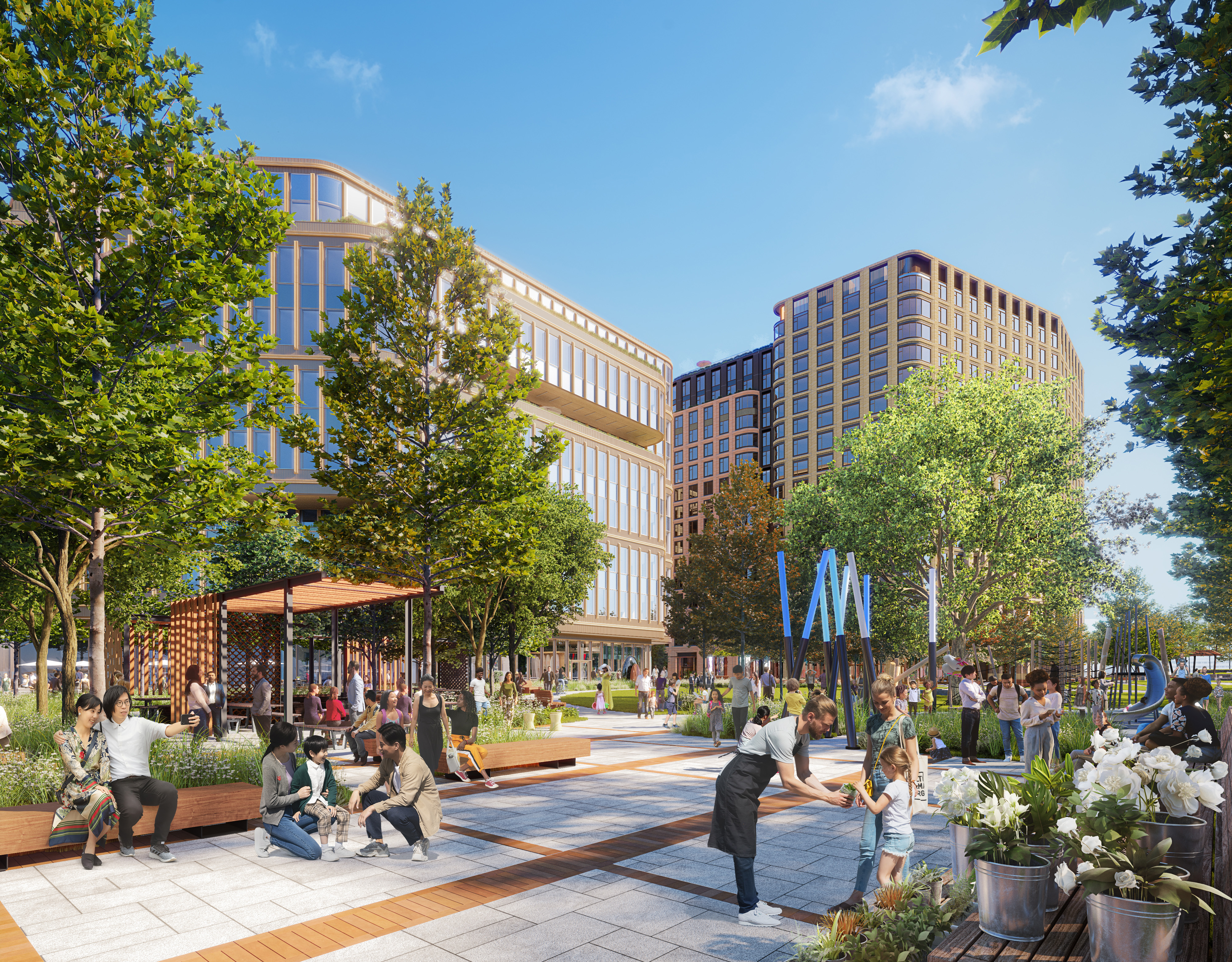 Image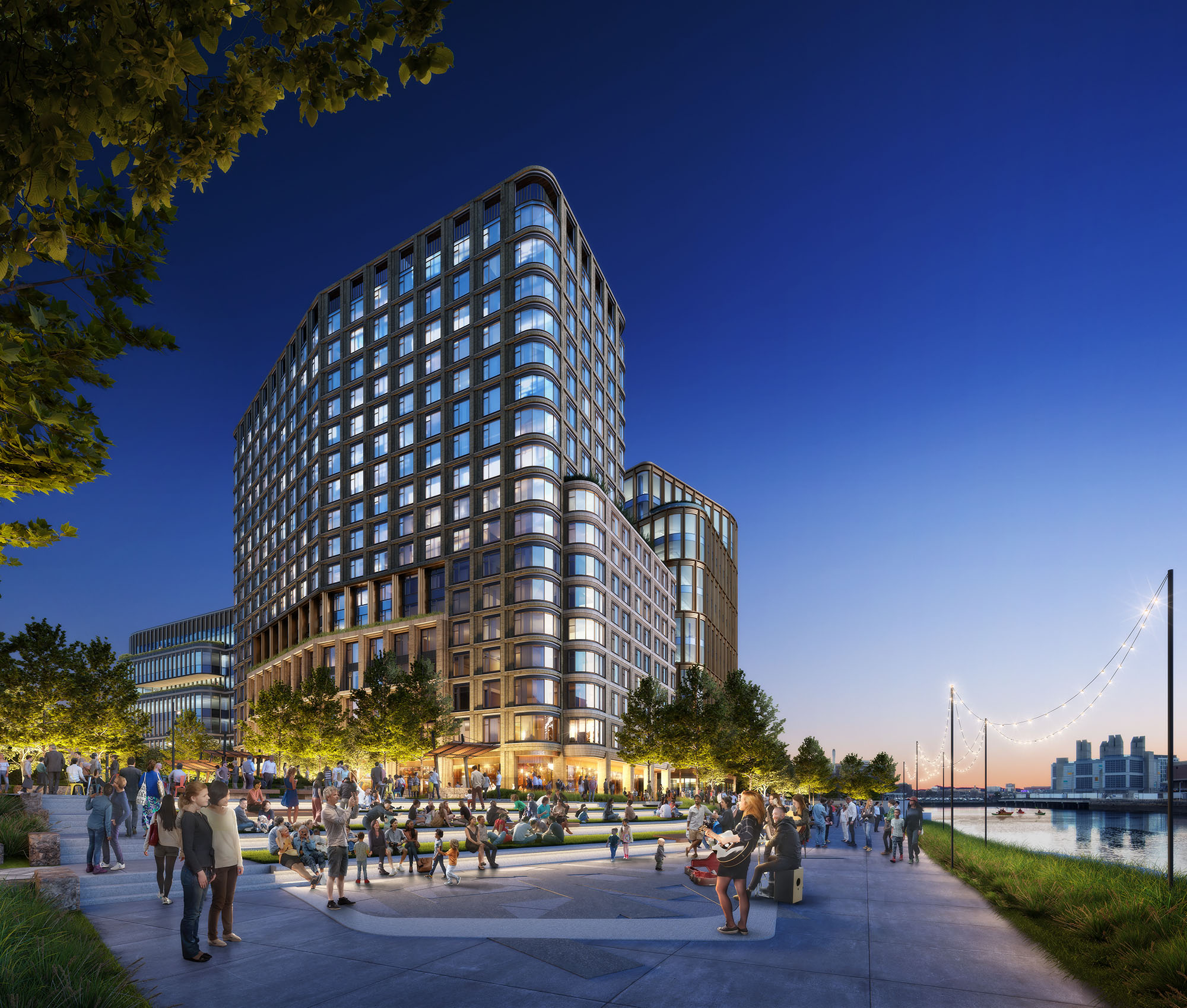 Redefining City Living
At Channelside, you are part of a vibrant community and connected to the daily life of the active Fort Point district. Spacious residences blend the heritage of the neighborhood with modern details, offering an authentic Boston living experience.
The Channelside Ecosystem
1.1 M
Square feet of retail, commercial, residential & public spaces
60,000
Square feet of retail, dining, & community space
3+ ACRES
Compelling parks, waterfront, & recreational spaces
745,000
Square feet of cutting-edge office & life science space
Image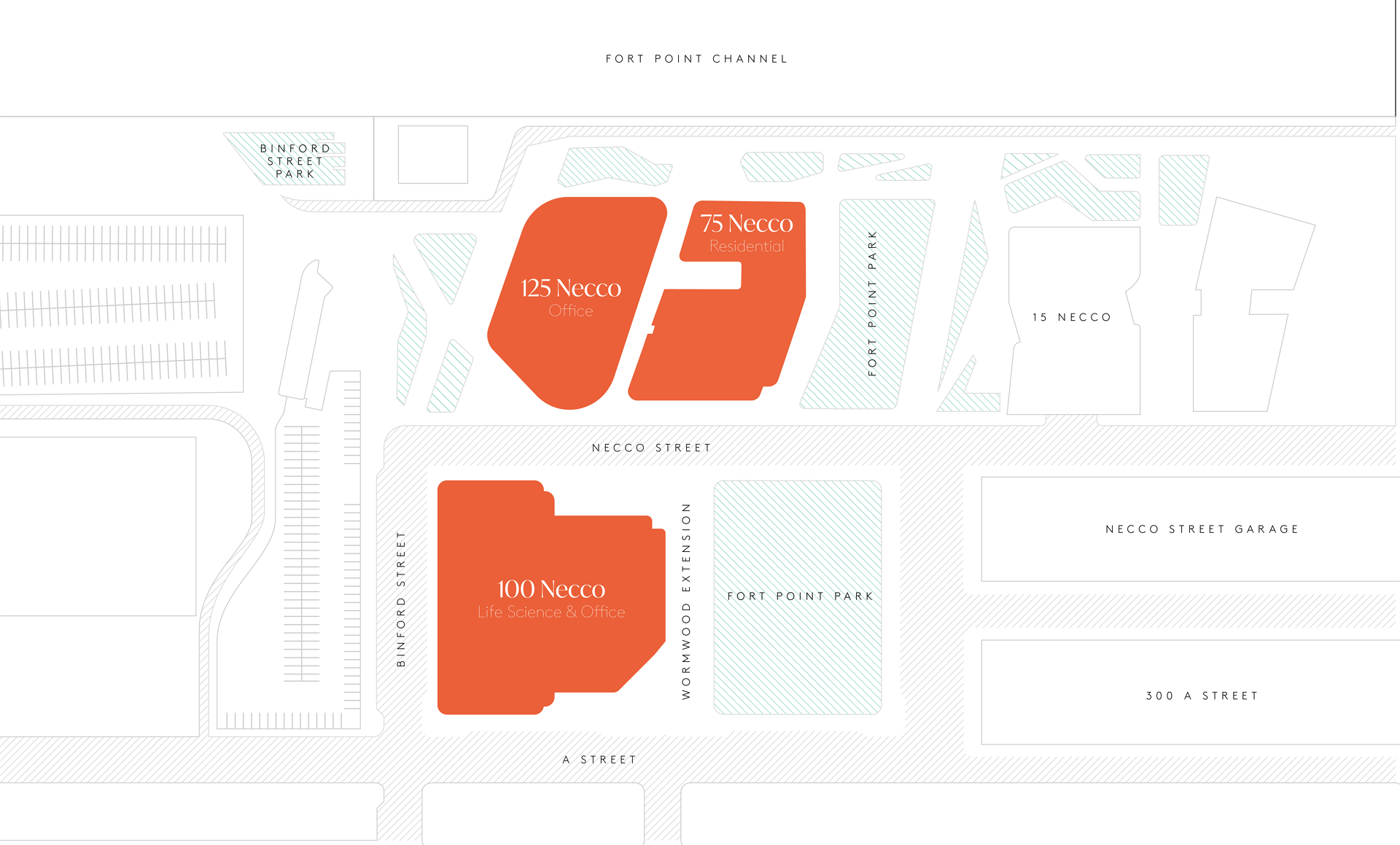 100 NECCO
420,000 RSF
59,000 SF typical floor
30,000 SF retail
8 levels
15 FT floor to floor
1 parking space/5,000 SF
Private roof terraces
125 NECCO
325,000 RSF
27,500 SF typical floor
13,600 SF retail
13 levels
13.5 FT floor to floor
1 parking space/5,000 SF
Private roof terraces